NXT BLD Stream #1 - Mountbatten (6th floor)
---
Keynote sessions (9:30am - 11:00am) BST
9.30am // Welcome
Martyn Day // AEC Magazine & NXT BLD
I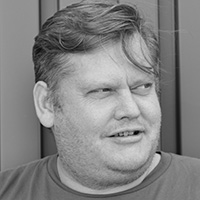 ntroduction to NXT BLD and AEC Magazine
9:40am // Data-driven
Martha Tsigkari, Sherif Tarabishi and Adam Davis // Foster + Partners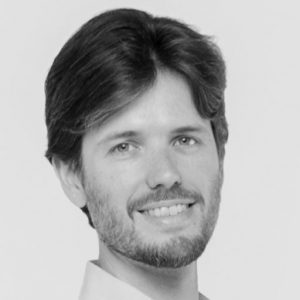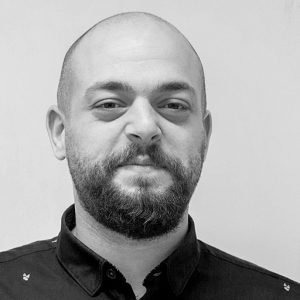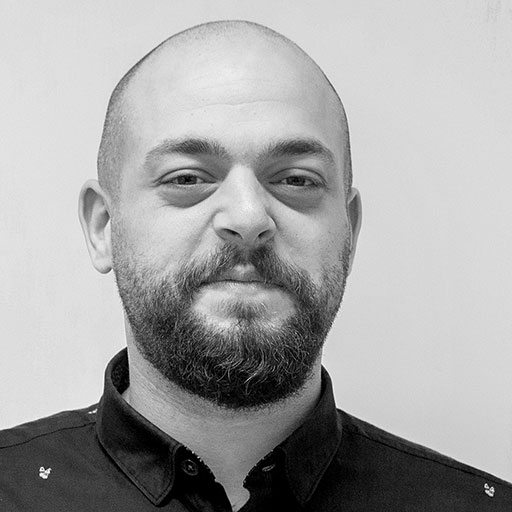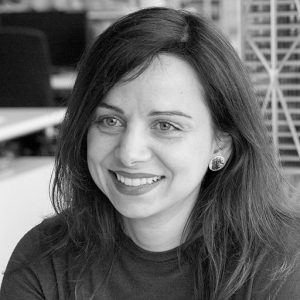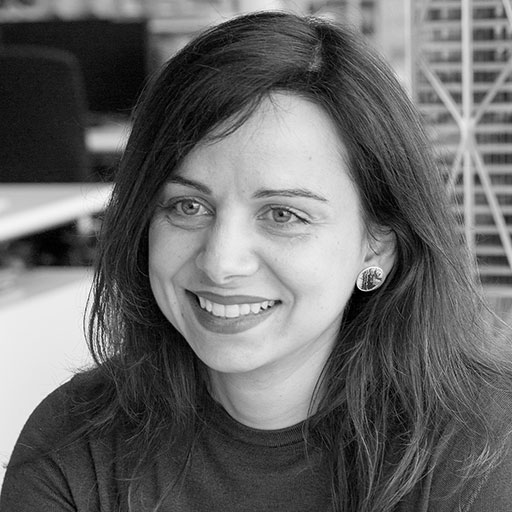 Data has become the currency of the modern society. It is, in many ways, the most abundantly generated product of the 21st century. Every single action in our life is underscored by the production of data that is being mined and used in a variety of ways – and the AEC will be no different.
There is a huge amount of data produced during the design, construction and operation of the built environment. The question is how can we collect, organize and process it across disciplines in a meaningful manner? Martha Tsigkari and the Applied R+D group will discuss all the technological advancements that are allowing us to produce the data that not only drives our design decisions and enhances collaboration, but can also be harnessed and leveraged to optimize the future of the AEC.
10:10am // Part 3: Assemble
Greg Schleusner // HOK
10:40am // Product Design and Engineering - Form and Function
Cathal Loughnane // Aston Martin & Jenni Ramsay // Lenovo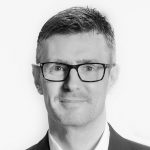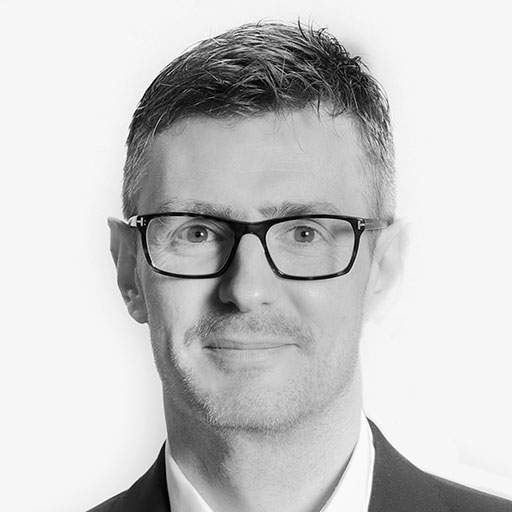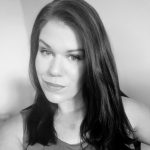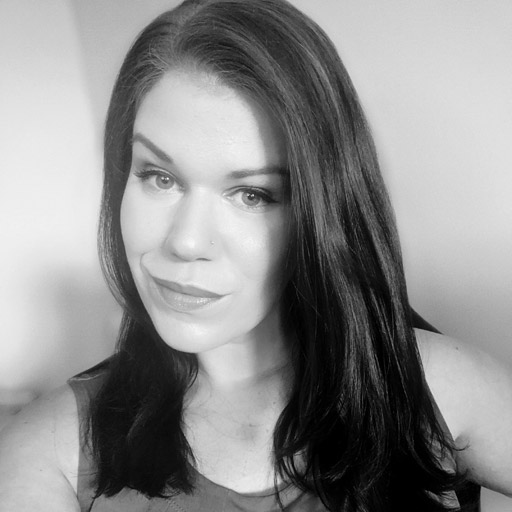 The design and engineering of Lenovo's new ThinkStation chassis has been a three-year collaboration journey. To bring this trio of workstations to life, we partnered with our customer Aston Martin, a renowned high-performance automotive manufacturer and leader in the ultra-luxury vehicle market, to co-design the new ThinkStation chassis. Join Cathal Loughnane, Head of Partnerships at Aston Martin and Product Manager, Jenni Ramsay from Lenovo who will share Lenovo's Design and Engineering journey with Aston Martin.
---
Coffee and exhibition  (11.00am – 11:30am)
---
Stream #1 AM (11:30am - 1:00pm) BST
11:30am // The Rise of Digital Master Builders
Chun Qing Li // KREOD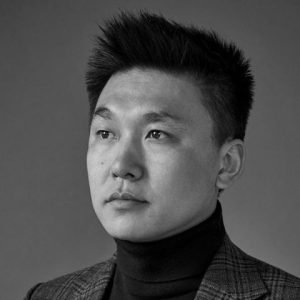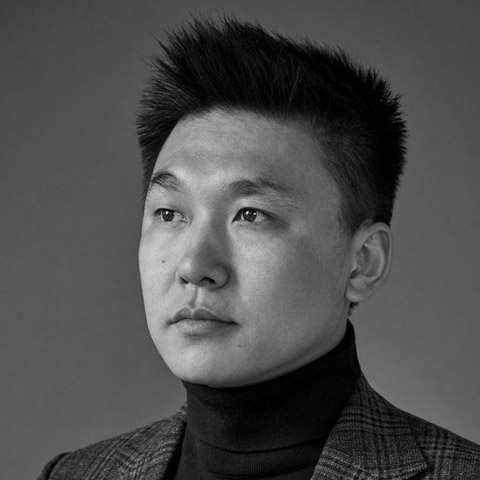 For centuries, being an architect meant being a builder. As early as the mid-16th century, the term "Architekton" in Greek referred to the Master or Chief Builder. Architects were not only the master of spatial design but also closely involved in the construction process. Their designs blended creativity and practicality, considering how buildings would be physically constructed, operated, and adapted over time.
What factors contributed to the erosion of the integrated role of architect, engineer, and contractor over time? In what ways is technology enabling the reunification of architects, engineers, and contractors in ways that were previously not achievable through traditional methods?
Chunq Qing Li (AKA Lee), the founder of KREOD companies, will share his experience in architectural design, KREOD Integrated DfMA Intelligent Automation (KIDIA) software development and construction. He will showcase how technological advancements that have enabled property developers, architects, engineers, manufacturers, suppliers and contractors to collaborate more seamlessly.
Li will also address the limitations of Building Information Modeling (BIM), highlighting that it is insufficient for the needs of the Architecture, Engineering, and Construction (AEC) industries, particularly in the construction sector. Instead, he will advocate for Integrated DfMA (Design for Manufacturing & Assembly) Intelligent Automation workflows and business models as the way forward. These integrated approaches offer enhanced efficiency, productivity, and effectiveness in construction, fostering harmonious collaboration among various disciplines.
12:00pm // Towards Sustainble Design Technologies
Michael Drobnik // Herzog & de Meuron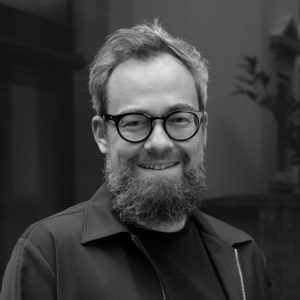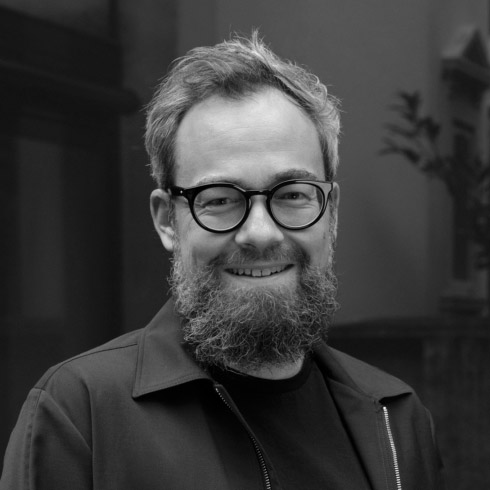 The beginnings of Design Technologies at HdM implied mainly the development of custom project-specific solutions, meaning Computational Design. With the rise of new Services, focus on data and many other topics we felt the urge for more generic, flexible and scalable solutions. Michael will guide you through some developments, ideas and challenges of the industry that shape our DT practice.
12:30pm // How GIS is accelerating much needed change in AEC
Marc Goldman // Esri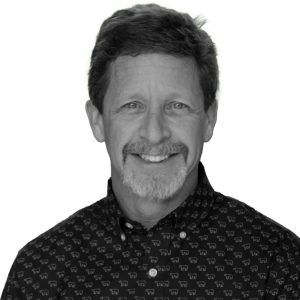 Join us as we explore the impact of Geographic Information Systems (GIS) on the AEC industry. In this session we explore the pivotal role of GIS in driving much-needed change, uncover the limitless possibilities when combined with IoT, AI, knowledge graphs, remote imagery, reality-capture, CAD, BIM and more.
Using a combination of real-world examples and research projects, learn how the convergence of GIS with the current wave of transformative technologies is reshaping the AEC landscape.
Witness the power of AI and deep learning models leveraging GIS to unlock valuable insights.
See examples of the potential of knowledge graphs, which seamlessly connect vast amounts of information in the AEC industry.
Experience the game-changing capabilities of remote imagery and its integration with GIS, allowing for accurate site analysis, progress monitoring, and precise measurements.
Discover how GIS, when combined with IoT, changes the way we collect and analyze spatial data in real time.
Learn how BIM, when coupled with GIS, provides a data-rich foundation for designing, visualizing, and managing complex projects.
Through captivating and practical examples, you will gain insights into how GIS-driven solutions are transforming urban planning, infrastructure development, interiors planning, and sustainable design practices. Discover how the integration of these technologies enables professionals in the AEC industry to work smarter, faster, and more collaboratively
---
Lunch and Exhibition  (1.00pm – 2:00pm)
---
Stream #1 PM (2:00pm - 5:30pm) BST
2:00pm // The Future We Aspire to Build
Senthil Kumar // Slate Technologies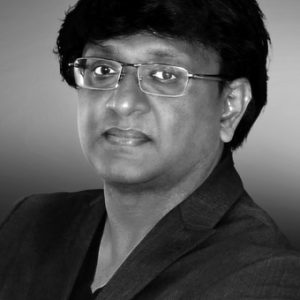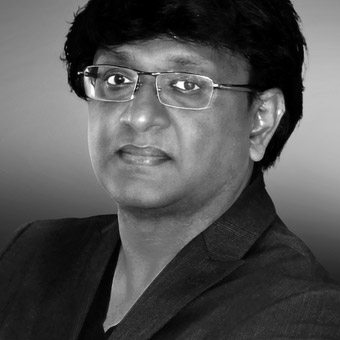 There are modern marvels of technology that will form the foundation and pillars upon which the future will be built. That much we are sure. I am here to share a few thoughts and my personal experiences on how advancements in modern technologies be it AI sophistications: Generative, Predictive or otherwise, Metaverse, Web 3.0, Digital Twins, Edge Computing, Decision Autonomy are helping power newer Construction solutions, and empower modern methods of construction, be it a Smart Building or a Smarter City or a better Planet that we envision. These enablers will help us see afar and build bridges to the future physically and metaphorically for this generation and the next.
We are experiencing a seminal moment in the evolution of computational science. Intelligence Real and Artificial and Human, Machine convergence. With such promises, A vision for the future has the allure of grandeur and a disregard for the world of impossibilities.
In this session, I will go over some of the challenges, the solutions, avenues to watch out for, and a vision for the future fueled by these empowering technologies.
2:30pm // From 3D Scans to Insights with AI
Martin Bach // aurivus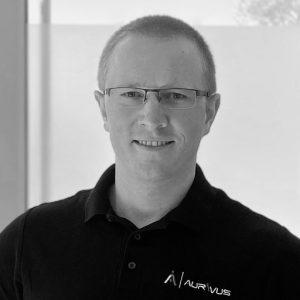 In this presentation, we delve into the transformative world of object extraction from 3D scan data. Join us as we explore the cutting-edge technology that enables rapid and accurate identification of objects in point clouds.
Discover how AI will change the information retrieval from reality capture data in the future, empowering professionals to unlock valuable insights directly from their scans. From AEC and MEP objects to industrial components we showcase real-world examples and discuss its impact on the industry. Don't miss this opportunity to see how you can accelerate your reality capture process from laser scanning to the digital twin.
3:00pm // Cloaked in Bureaucracy:
The Emperor's New Clothes in the World of BIM?
Jens Majdal Kaarsholm // BIG (Bjarke Ingels Group)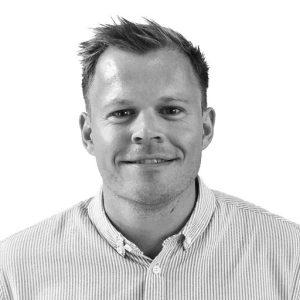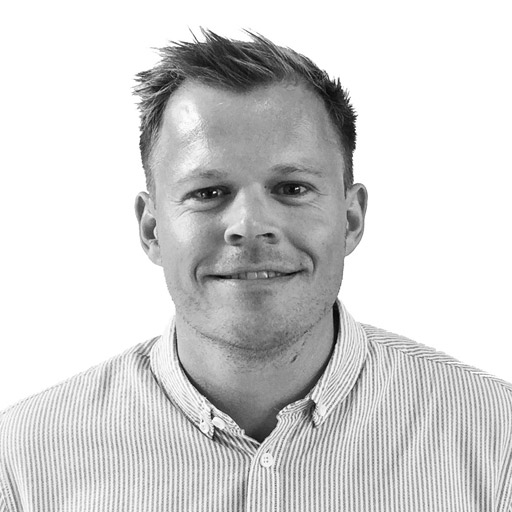 In the fast-paced world of Building Information Modeling (BIM), where promises of efficiency and innovation abound, there is a lurking phenomenon that often goes unnoticed – the rising tide of bureaucracy. In this thought-provoking presentation we delve into the hidden layers of red tape that have woven themselves into the very fabric of BIM processes and workflows.
Drawing inspiration from Hans Christian Andersen's timeless tale, Jens will unveil the invisible threads of bureaucracy that have ensnared the BIM landscape, presenting an illusion of progress while hindering its true potential. We explore how the once-revolutionary concept of BIM, with its promises of streamlined collaboration, data-driven decision-making, and improved project outcomes, has been encumbered by complex regulations, standards, and compliance requirements.
Through engaging anecdotes and insightful honesty, this presentation reveals the consequences of excessive bureaucracy on BIM projects. Jens will shed light on the paradoxical situation where BIM, intended to enhance efficiency, can paradoxically lead to delays, cost overruns, and frustration. By examining real-world case studies, Jens will expose some of the underlying causes and manifestations of bureaucratic bottlenecks that impede the realization of BIM's transformative power.
---
Coffee and exhibition (3.30pm – 4:00pm)
4:00pm // Architects of Change: AI's Transformation of AEC
Adi Shavit // SWAPP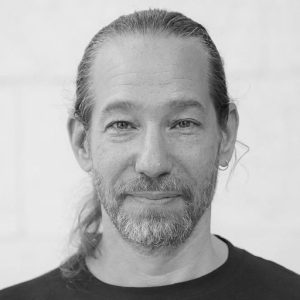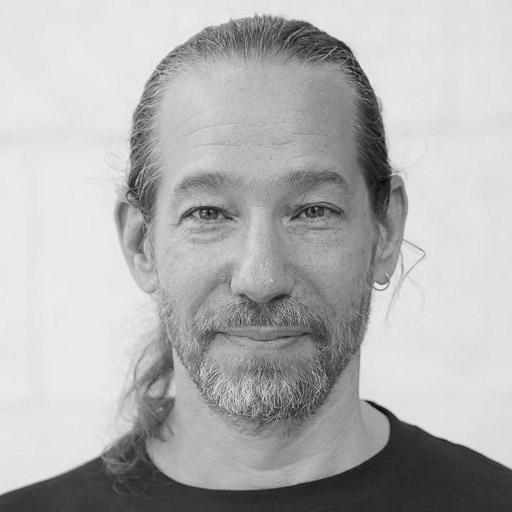 In this talk, we will explore the transformative impact of artificial intelligence on the AEC industry, focusing specifically on the diverse AI methodologies utilized by SWAPP.
We will get a sneak peek at how SWAPP leverages techniques like machine learning and advanced algorithms to automate the Design Development and Construction Document phases of architectural planning. This automation drastically reduces manual labor and accelerates project timelines. By enabling firms to handle more projects effectively and consistently, these AI-driven strategies are not just streamlining processes – they're reshaping the industry. Join us to understand how this AI-driven revolution is setting the stage for the future of the AEC industry.
4:30pm // Using AI in architectural design
Pamela Nunez Wallgren & Jesper Wallgren // Finch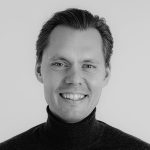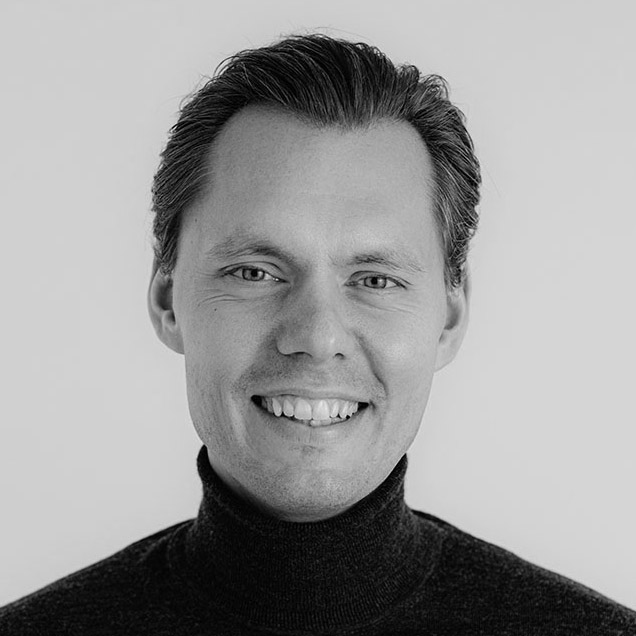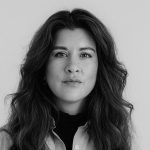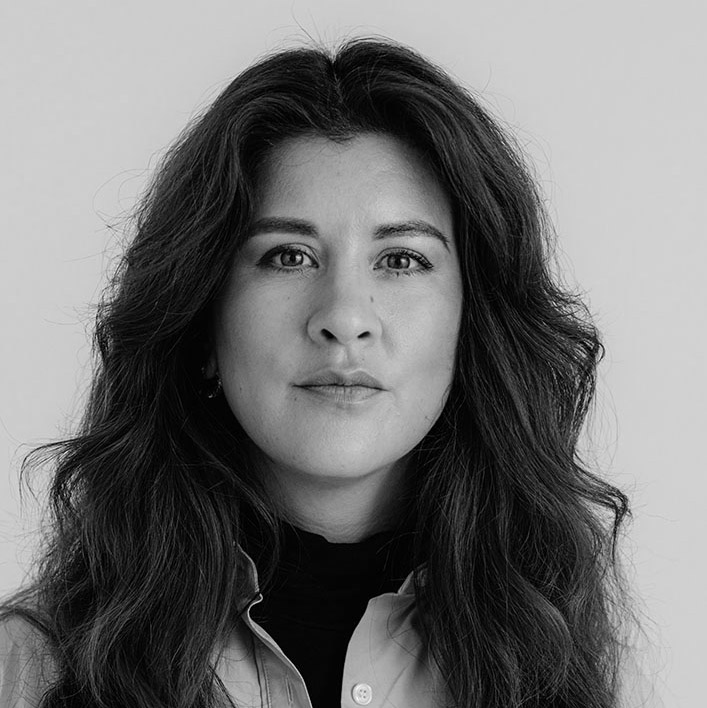 Join the talk held by the founders of Finch as they talk about the future of how AI and architects design together and explore how AEC professionals can leverage the capabilities of new technology to design innovative, sustainable buildings that shape the future of architecture.
5:00pm // Mixed reality: The next frontier in design & collaboration
Johan Hanegraaf and Hilmar Gunnarsson // Arkio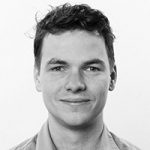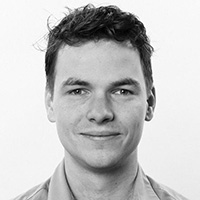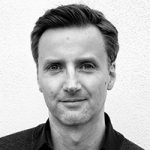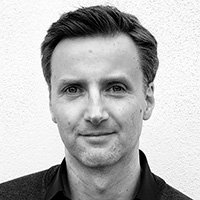 Mixed reality has the potential to transform design and collaboration in the AEC industry, unlocking groundbreaking new workflows to get any job done faster and with less misunderstanding.
Overlay the real world with Revit and Rhino models using mixed reality headsets to visualize the future in context. Modify reality to instantly explore new design options on site. Collaboratively review virtual models that feel as tactile and interactive as physical scale models.
Join the Arkio team for a mixed reality presentation where the boundaries between physical and digital will blur!
---
Networking and drinks (5.30pm - 7.00pm)
---
---
NXT BLD Stream #2 - Rutherford (4th Floor)
Coffee and exhibition  (11.00am – 11:30am)
---
Stream #2 AM (11:30am - 1:00pm) BST
11:30am // Small Robots for Architecture
Maria Yablonina // University of Toronto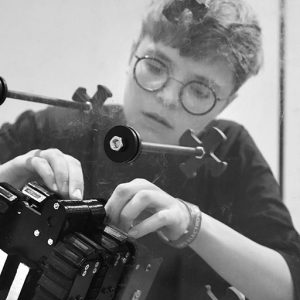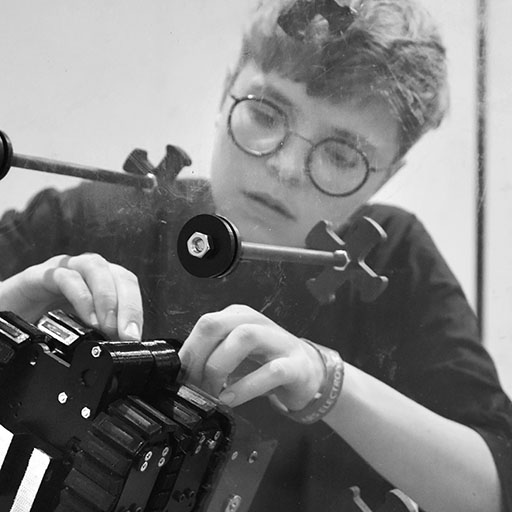 Maria's practice focuses on designing machines that make architecture — a practice that she broadly describes as Designing [with] Machines (D[w]M). D[w]M aims to investigate and establish design methodologies that consider robotic hardware development as part of the overall design process and its output. Through this work, Maria argues for a design practice that moves beyond the design of objects towards the design of technologies and processes that enable new ways of both creating and interacting with architectural spaces.
12:00pm // Technology development for design and construction
Charlie Dunn // DPR Construction
Charlie
Dunn
of DPR Construction, a US general contractor focused on highly complex and technical projects, will be asking if we really are focusing innovation and technology development on the problems that matter in design and construction.
12:30pm // Technology Revolution for Next Gen Building Tools
Mike Leach & Mark Hirst // Lenovo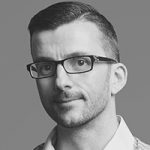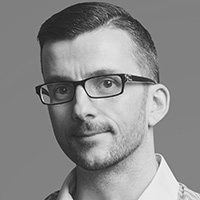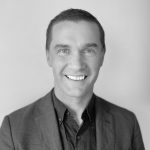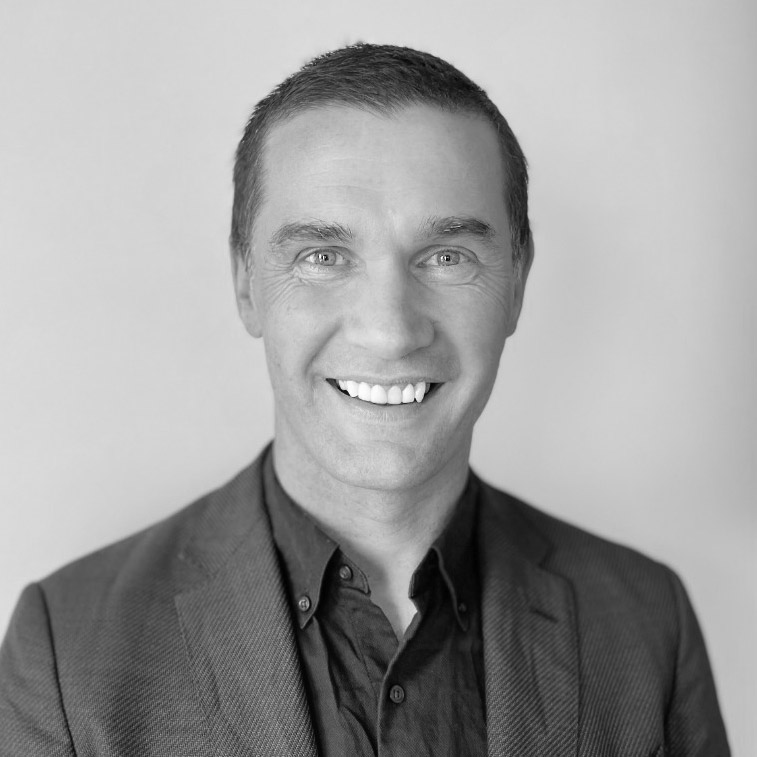 Technology of all kinds will play a pivotal role in the execution of next generation digital tools and the build environments, and with the recent landmark technology announcements from Lenovo, Intel & NVIDIA this statement could not be truer.
Learn from Lenovo subject matter experts both what these announcements mean to you and to the wider AEC community. From ProXR and Digital Twins to High Performance Compute and connecting remote workflows; join us to see how new hardware innovations can help you explore new workflow possibilities.
---
Lunch and Exhibition  (1.00pm – 2:00pm)
---
Stream #2 PM (2:00pm - 5:30pm) BST
2:00pm // Architecture in the age of AI
Tim Fu // Zaha Hadid Architects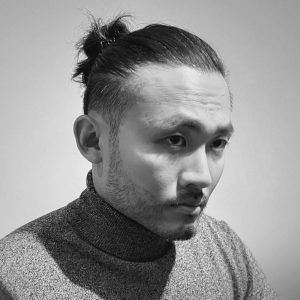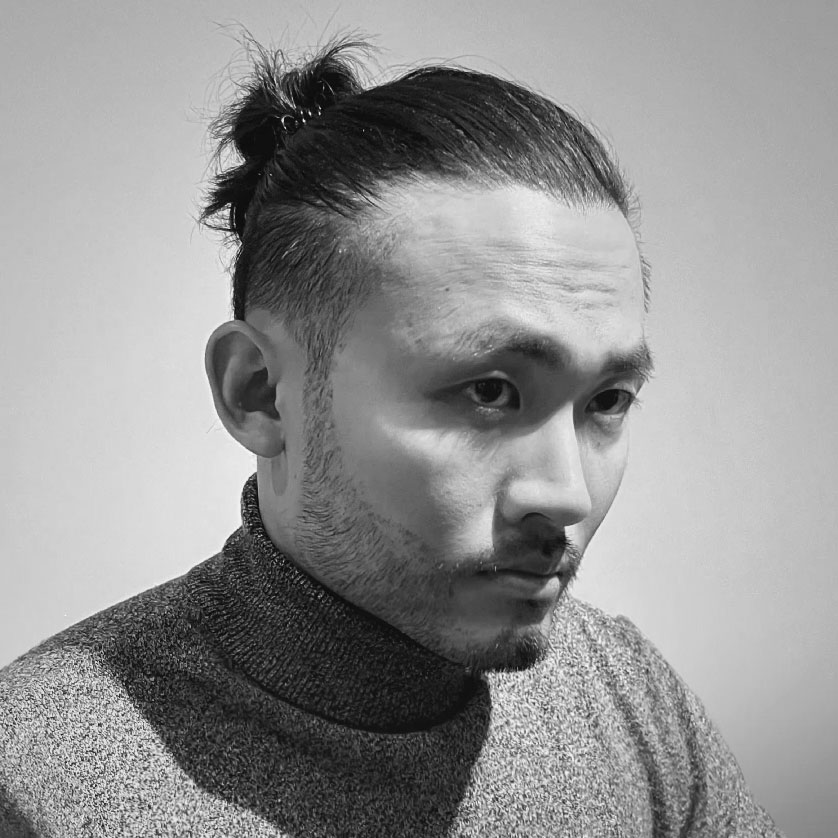 Dive into the world of AI-driven design with Tim Fu from Zaha Hadid Architects. "AI's transformative impact is now being felt in the realm of design, following its significant influence across various industries." Spanning architecture to product design, Tim will illuminate the pivotal role of AI in present and future design practices.
2:30pm // Nvidia Omniverse: Open Industrial Metaverse for Advanced Computing
Cobus Bothma // NVIDIA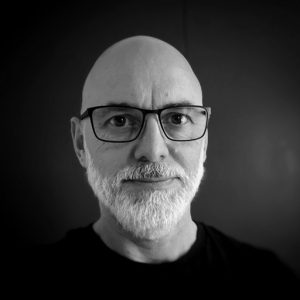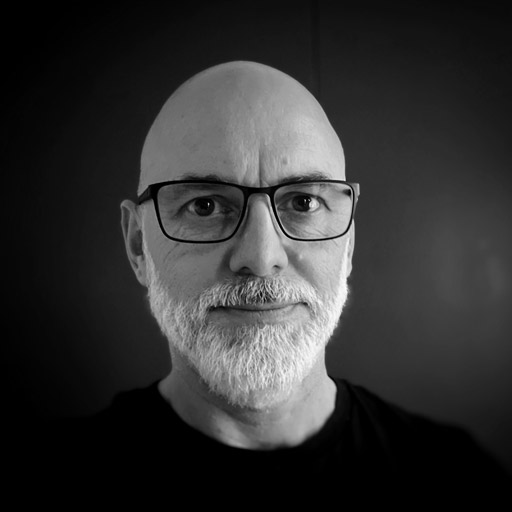 With the world moving towards a more connected, digitised, and automated future, industries, including construction and design, need new tools and technologies to keep up. In this talk, we will briefly present the latest development of NVIDIA Omniverse, an extendable platform that offers a collaborative, real-time and open environment for designers, engineers, and contractors to work together seamlessly while allowing the development of AI and simulation functions to build an industrial metaverse. This innovative approach creates virtual replicas of physical assets, allowing businesses to collaborate on their designs, simulate virtual worlds and review construction processes from anywhere before deploying them in the real world.
3:00pm // Enabling design interaction for clients and partners
Alvise Simondetti & Giulia Simone // Arup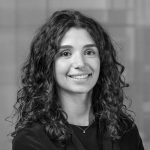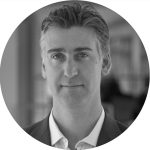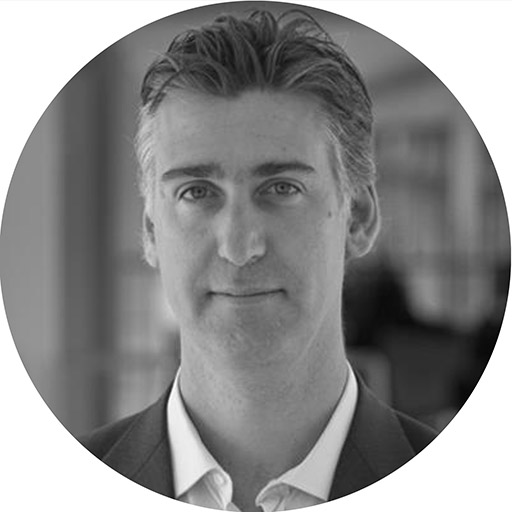 The necessary sustainable development ambition and stringed decarbonization targets society aspires to can't be achieve by any firm alone. High-fidelity collaborative workflows have enabled the adoption of radical change and design innovation; can they scale up to meet this collaboration challenge?
First Alvise, a computational specialist, will draw on a decade of specialist work from the stakeholder communication of the design for Dongtan, the first sustainable city in China to the wayfinding design validation of Admiralty, Hong Kong's busiest metro station. Then Giulia, a computational architect, will demonstrate the initial success on a current campus design in the adoption of the powerful high-fidelity workflow made available to all designers by Nvidia Omniverse and by the once unimaginable power of today's high-spec Lenovo hardware.
---
Coffee and exhibition (3.30pm – 4:00pm)
4:00pm // Data Driven Performance
Dr. Sarah Surgeoner // Creative Building Performance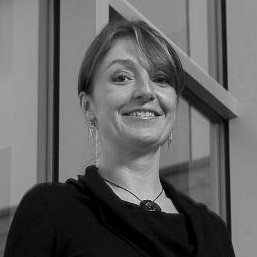 Data Driven Performance at the individual building level or more ambitious ESG and Net Zero strategies at Enterprise or City level.
In this session we will explore some of the ways technology is evolving to leverage the wealth of available data in making a positive impact.
4:30pm // Deep collaboration for AECMark Van Den Bergh & Tiemen Strobbe // Qonic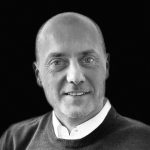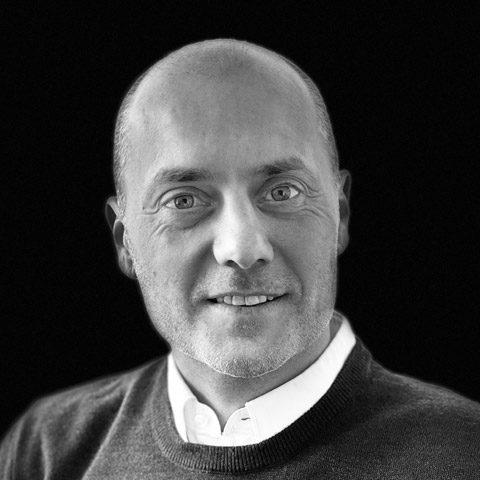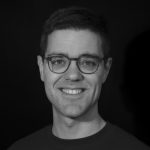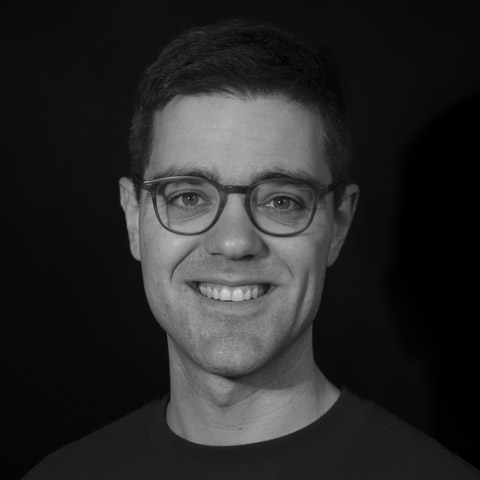 The Architecture, Engineering, and Construction (AEC) industry, which involves multiple stakeholders and is inherently collaborative, has yet to catch up with the technology changes that have revolutionized other industries.
Most AEC firms still use software that is lacking proper collaboration tools and making the design process difficult for non-experts. The traditional approach to user-centered software design has been to focus on user personas, building software programs for specific target users, but this has led to a lack of cross-functional collaboration and a steep learning curve.
In this talk, we introduce Qonic, a deep collaboration software, offering a unified space for accomplishing a specific cross-functional task, with a heavy emphasis on collaboration.
Deep collaboration software stands out from other collaboration tools in three ways: a specific collaboration toolset, a specific cross-functional task, and robust and granular permissions and approvals. It goes beyond simple file sharing to allow real-time collaboration with all necessary tools and features at users' fingertips, streamlines workflows catered to a specific customer segment, and provides customized permissions to improve security and make it easier to manage sensitive data and information. The deep collaboration approach could significantly impact the AEC industry, where true collaborative design tools that can drive productivity and creativity are needed.
5:00pm // (Re)Joining Nature - Constructing the Architectural Symbiocene
Abhinav Chaudhary, Jenya Andersson, Michael Polisano // PLP Architecture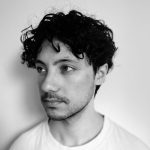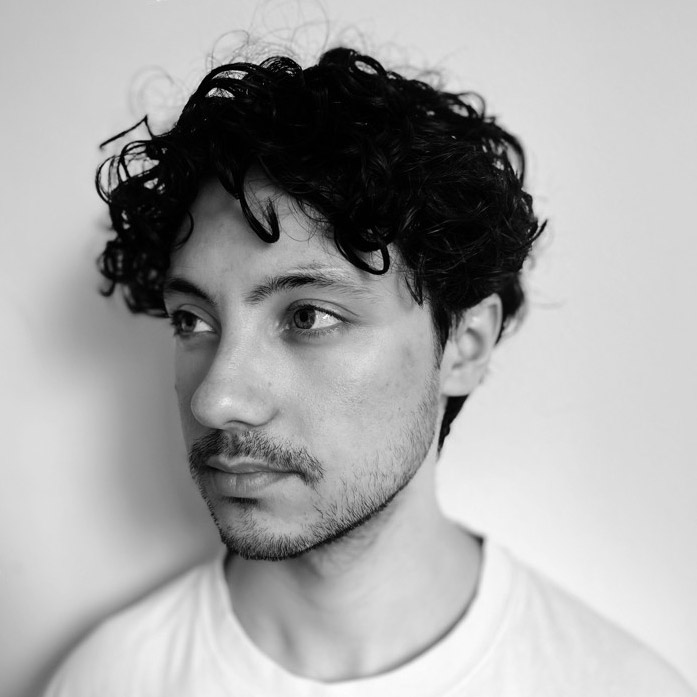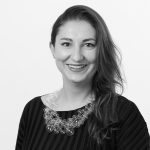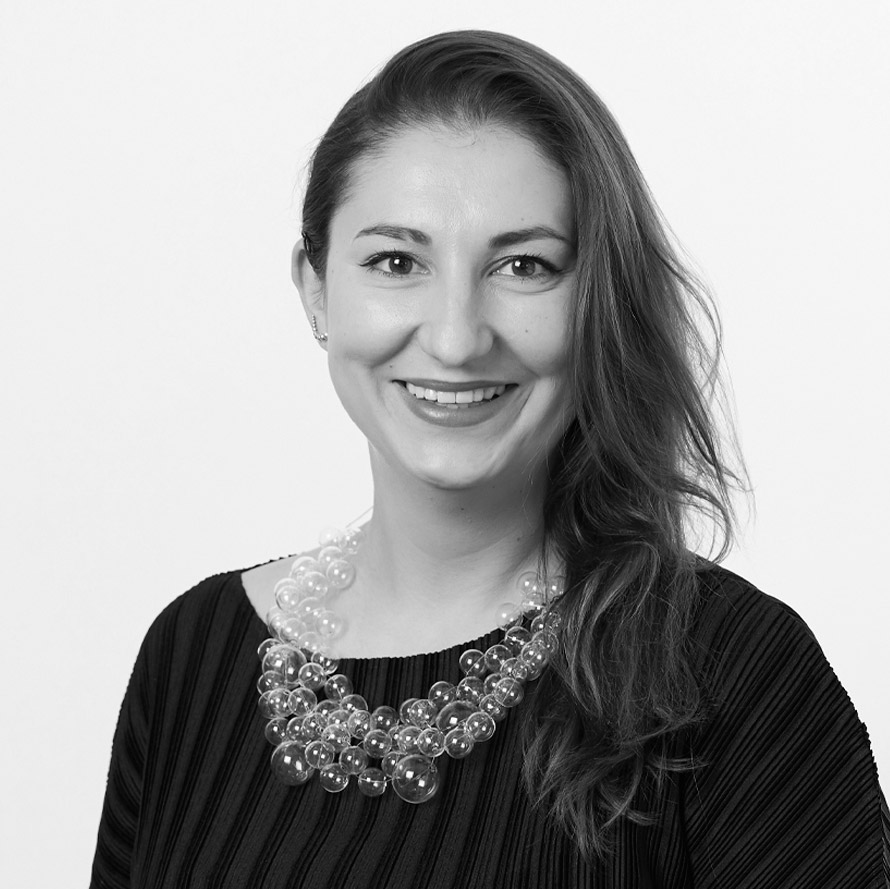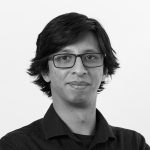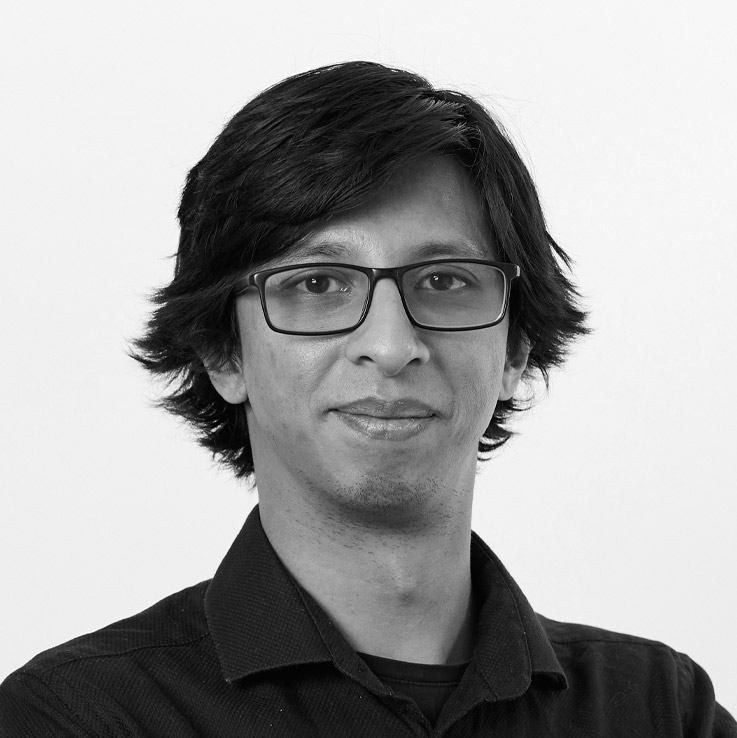 The Symbiocene was described by environmental philosopher Glen Albrecht as opposed to the Anthropocene, when our species begins to renew a symbiotic relationship with natural systems, psychologically and technologically.
Over the last two decades, there has been an inching towards these ideas in the fields of architecture and design and as we progress deeper into a fossil-fuel-free future, it is exciting to explore how natural materials and biological processes can be (re)integrated into the architecture and construction industry.
PLP Architecture and PLP Labs, the research group embedded within the practice, have been attempting to shift focus towards this through a series of explorations at various scales, ranging from skyscrapers, to interior installations, to consumer product design. The presented projects will explore the use of timber, mycelium composites and other plant- based materials within the context of design and architecture. These projects examine the evolving relationship between natural materials, habitable spaces and how they can be brought closer together through the constantly developing techniques of hi-tech design and fabrication.
---
Networking and drinks (5.30pm - 7.00pm)
---
---