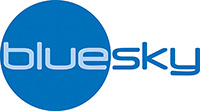 Bluesky
Stand: 4
Silver sponsor
Bluesky is an innovative and customer-orientated aerial survey company using the latest in airborne sensor technology to capture current, accurate and integrated geospatial datasets, on a national scale.
As technology moves into a new phase underpinned by AI, smart cities, autonomous vehicles and super speed mobile communications networks, it is critical that practitioners have access to digital 3D representations of our environment, enabling precision planning, analysis and interrogation.
Bluesky's simultaneous multi-data acquisition capability, including Leica's CityMapper, enables the rapid delivery of photorealistic 3D city mesh models providing the new 3D standard for addressing the challenges of today and the future.