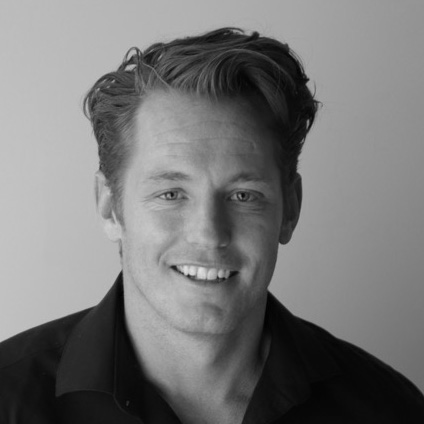 Joel Hutchines
Slate.ai
VP Industrialized Construction
Speaker //
Moving beyond DfMA to Design for Constructability
Watch the whole presentation (and all of the talks from NXT BLD 2022) FREE here
https://nxtbld.com/web-stream-2022/
Bio:
Joel has orchestrated a career path that sees him as a leader within an emerging approach to the construction industry. With his unique and diverse experience in Carpentry, Construction and Manufacturing Management, Architecture, Digital Fabrication and Business management, Joel blends the traditions of construction with the latest techniques in digital design and fabrication. Delving into the future of the construction industry, adopting automation and the latest technology to explore efficient methods of integrating all stages of the design and construction process.
It is this approach in which Joel formed as founder of both Studio Workshop's and Splash Modular's ideology and vision of changing the industry through good design. It is through good design and in his Current role as VP and head of Industrialized Construction at Slate technologies that Joel believes the construction industry can be radically altered data driven decisions, offering a simpler process with great certainty around project costs.
Presentation content:
Moving beyond DfMA to Design for Constructability
How to build what you're designing, is emerging as a new baseline of knowledge for an architect. Understanding the physics of moving materials, labor resources and equipment needs to make your design easy to construct now has a profound impact on decisions that can leverage industrial preconstruction methods. Getting the right decision data in the right people's hands, as early as possible is fundamental to the success of DFMA. In this session, Joel will share his experiences and learnings in providing the correct, quantified and unseen contextual data before, during and after prefabrication Decisions, and the resulting success in adopting IC/MMC solutions successfully.