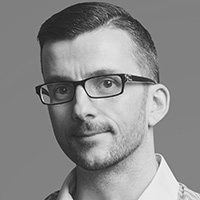 Mike Leach
Lenovo
Worldwide Solution Portfolio Lead
Speaker //
Scaling remote & hybrid workforces without compromising productivity
Synopsis
With a major industry shift to remote and hybrid working, it is important to understand how/where technology can streamline net new & key business processes. Augmented & Virtual Reality, Remote Workstations and Artificial Intelligence are all top of mind; however do you build on existing IT infrastructure or invest for the future? How do you better manage a growing hybrid and remote workforce without disrupting productivity? Can you still leverage immersive technologies like AR/VR whilst working remotely?
Learn from Lenovo's world-wide solution expert how & where these latest enhancements in technology can help, delivering a positive impact to your workflow and seamlessly enabling your new normal.
Bio
A graphics workstation & technology evangelist with nearly 20 years' experience, @MrWorkstationUK specializes in Artificial Intelligence, Professional VR/XR & Remote Workstation technologies and works for Lenovo's World-Wide Workstation Business Unit based in Raleigh, North Carolina.
Mike has seen the rise and fall of every major workstation technology trend since the late 90's and is a proud father, technology geek, motorsport and general fitness fanatic.