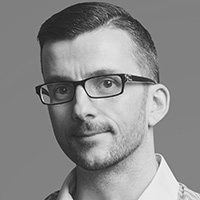 Mike Leach
Lenovo
Worldwide Solutions Portfolio Lead
Speaker //
Technology Revolution vs. Evolution
Watch the whole presentation (and all of the talks from NXT BLD 2022) FREE here
https://nxtbld.com/web-stream-2022/
Bio:
A graphics workstation & technology evangelist with nearly 20 years' experience, @MrWorkstationUK specializes in Artificial Intelligence, Professional VR/XR & Remote Workstation technologies and works for Lenovo's World-Wide Workstation Business Unit based in Raleigh, North Carolina. Mike has seen the rise and fall of every major workstation technology trend since the late 90's and is a proud husband, father, technology geek, motorsport and general fitness fanatic.
Presentation content:

Technology Revolution vs. Evolution
As we surf the crest of another technology wave, one of the most significant to impact the workstation market in over a decade – It is important to understand moving forward how these new architectures will influence your team's efficiency, ever growing workstream complexity, time to market, and most importantly, budgets.
Learn from Lenovo and their performance engineering teams how to maximize any new IT investments, optimize the latest hardware setups for modern AEC workflows, what to avoid and how best to enable your workforce with an ever-increasing movement to mobile & hybrid working.