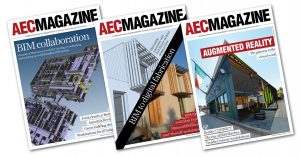 For the last ten years, the AEC industry has been obsessed with the transition to Building Information Processes. AEC Magazine, the organiser of NXT BLD (Next Build), has been at the forefront, covering the technology, processes and companies which have been driving the move to digital construction.
NXT BLD now takes this one step further, bringing next generation technologies to life in an exclusive one day conference, covering emerging technologies which facilitate new ways of designing, enhancing the use of 3D models, applying Artificial Intelligence and offering new possibilities in digital fabrication and construction.
For our first event, NXT BLD will cover innovations in Virtual and Augmented Reality, together with Digital fabrication and 3D printing in buildings. Speakers come from leading-edge practices, as well as renowned technologists and design technology developers.
For those in practice who are tasked with researching new and emerging tools and technologies, NXT BLD London on June 28 is a must attend calendar event.
Key topic areas for NXT BLD
Virtual Reality
Augmented Reality
Photorealistic Rendering and Rendering in White
Animation and Story Telling
Generative Design/ Computational Geometry
AI Design and machine learning
Rapid Reality capture to Model
Laser scanning
Photogrammetry
Smart Cities
Collaboration tools
3D Printing Models and actual Buildings
Simulation
Model to Fabrication
4D/5D Construction