Main stage - Mountbatten (6th floor)
---
Main sessions (9:40am - 11:00am)
9.40am // Welcome
Martyn Day // AEC Magazine & NXT BLD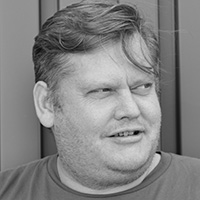 The future of digital fabrication – introduction to NXT BLD and AEC Magazine
9.45am // What if human-like mobility could be added to automation on construction sites?
Michael Perry // Boston Dynamics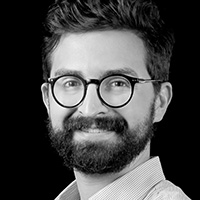 Boston Dynamics is looking to answer that question as it begins commercializing its highly mobile and dexterous robots. Vice President of Business Development will share an overview of Boston Dynamics' vision for applying robots to sensing and manipulation challenges in the robotics industry.
10:25am // Dialogue between architecture and robotic construction
Melike Altınışık // Melike Altınışık Architects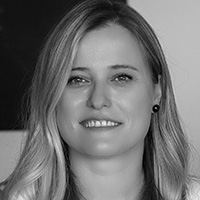 Technological developments of the new construction methodologies play an important role for the innovative architectural design solutions to generate new type of structures and spaces. Through the recent works of her practice MAA, including Seoul Robot Science Museum  and Istanbul's futuristic 369m metre-tall new telecommunication tower, Melike will discuss how to design the architectural formations which combine elegance and beauty with math and geometry through advanced engineering techniques for robotic construction.
10:50am // How Fortnite is changing AEC
Ken Pimentel // Epic Games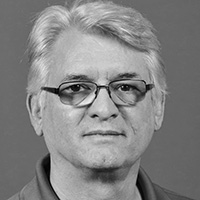 Fortnite is the world's most popular video game from Epic Games. The same platform, Unreal Engine, is also the most popular real-time tool in AEC. This presentation will review how the technology driving Fortnite's success is also fueling the adoption of Unreal Engine for purposes that go beyond just visualisation of high fidelity images. Ken will talk about its use in the design process, digital twins, smart cities, and virtual selling of real estate..
---
Coffee and exhibition  (11.15am – 11:45am)
---
Main sessions (11:45am - 1:00pm)
11:45am // Between the folds - Towards a material revolution
Tal Friedman // Foldstruct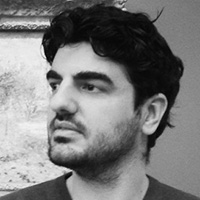 The age of digital information is rapidly evolving into its next stage- the transformation of matter. How can digital information give life to novel applications and uses of industry standard materials?
A complete paradigm shift of the relationship between man, machine and material is needed as we enter a new industrial revolution.
The talk will share some of the office's work using unique algorithms for design-to-fabrication workflows that try to challenge the classic perception construction.
From mathematics of Origami to dynamic finite element analysis, the office works to bridge between the digital and physical with a mission to bring freeform design and customization to the mainstream construction sector.
12:10pm // Extra-Terrestrial Architecture
Xavier De Kestelier // HASSELL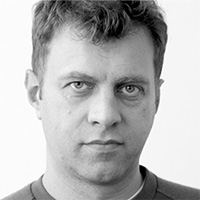 The AEC industry often looks at the automotive and aerospace industries on how to develop its own design technology and methodologies. As an industry, we often feel like the poor, not so technologically developed cousin of the more developed and engineer heavy industries.
Xavier De Kestelier from HASSELL opposes this idea, and will show how a design focussed approach can unlock new potential in a field that is traditionally engineer driven.
The HASSELL design proposal for the 3D Printed Habitat for NASA's Centennial Challenge is a perfect example of this. HASSELL sought perspectives from outside the traditional aerospace industry to explore how a human habitat could be designed and delivered on Mars using autonomous 3D printing technologies. HASSELL partnered with Eckersley O'Callaghan to design the external shell, which could be constructed entirely by autonomous robots using Mars' natural regolith..
12:35pm // KnitCrete: Stay-in-place formwork for complex concrete forms
Mariana Popescu // Block Research Group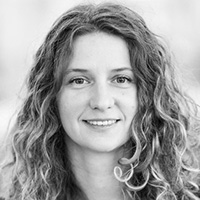 To address the increasingly urgent requirement of decreasing embodied energy and waste in construction, my research brings together advances in digital fabrication, computation, and structural design. It looks at reducing material demand both in terms of structural volume and during the building process, specifically for concrete.
Designing structures that intelligently include structural performance and architectural geometry leads to beautiful, economical and structurally optimised systems that use very little material. However, their expressive, intricate and bespoke geometries can be challenging to build with traditional formwork methods that rely on single-use cut timber or milled foam. To harness the full potential of non-standard and non-repetitive efficient concrete structures, the formwork systems used for construction need to be rethought.
Using 3D weft-knitted technical textiles as stay-in-place moulds is a novel type of flexible and cost-effective solution for casting concrete structures.  Through tensioning the custom-tailored textile is formed into the desired shape and coated with a special cement-paste to obtain the mould, which becomes a basis for efficient, lightweight structures.
With an inhouse developed computational pipeline consisting of algorithms and design tools to translate any given 3D geometry into a knitting pattern in an automated way, commonly available CNC knitting machines produce intricately knitted textiles. These textiles are light, compact and can be effortlessly transported to the construction site.
The system was deployed at an architectural scale with KnitCandela, a four-meter-tall curved concrete shell with a knitted textile formwork supported by a steel cable-net built at the Museo Universitario Arte Contemporáneo (MUAC) in Mexico City in 2018.
---
Lunch and Exhibition  (1.00pm – 2:00pm)
---
Main sessions (2:00pm - 3:35pm)
2:00pm // Bringing architectural design into VR
Hilmar Gunnarsson & Johan Hanegraaf // Arkio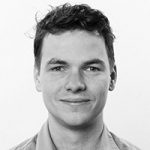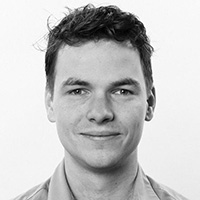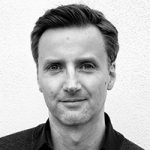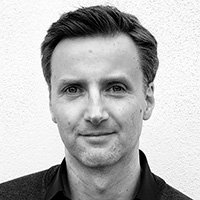 For decades architects have been using hand-drawn sketches, scale models and static 3D tools to create, study and communicate their designs. This process can be time consuming and early design decisions are often difficult to visualize, leading to costly misunderstandings between project stakeholders.
Arkio is a collaborative VR/AR design tool that makes this process more effective for everyone. With Arkio, designers can quickly prototype and validate their designs with project stakeholders, wherever they are in the world. All that's needed is a VR/AR headset or just a regular tablet. Arkio enables designers to sketch out buildings and entire urban plans while experiencing and adjusting their designs at human scale.
During our talk we will share some of the challenges and insights gained from developing Arkio from the ground up for architectural design in VR/AR. We will furthermore give a live demonstration of how Arkio can be used to quickly sketch out various design options while working towards an overall program goal. We will show how easy it is for project stakeholders to participate, enabling everyone to be involved in finding the best possible design option in a more efficient way than possible before.
2:30pm // Silicon and Sawdust – Deconstructing Construction
Richard Harpham & Abhijit Oak // Katerra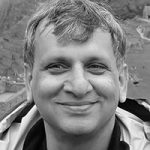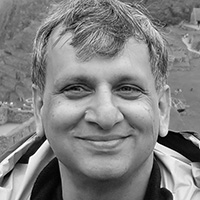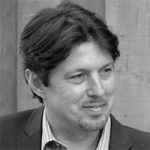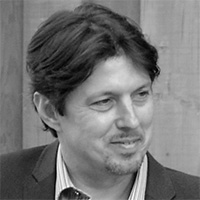 Darwin suggested that, "It is not the strongest of the species that survives, nor the most intelligent, but the one most responsive to change." And things are changing.
The construction industry has been mistrustful and adversarial , often resulting in a messy 'blame the customer, don't trust, don't share' environment. However, the language of carpenters, brick layers, electricians and plumbers is being replaced by the language of factories, robots and supply chain management.
Katerra is a young company fully focused on leveraging these trends to realise an opportunity to dramatically improve construction productivity. With its extensive product development and acquisition activity, Katerra has amassed knowledge across every element of the building supply chain, creating a generational opportunity to develop transformational construction technologies and methods.
During this session, you will learn how Katerra went from 50 to 5000 employees in under 4 years and understand how it is  developing the technologies to keep pace with its meteoric growth.
3:10pm // Advanced Robots for Advanced Architecture
Federico Rossi // DARLAB (Digital Architecture & Robotic Lab)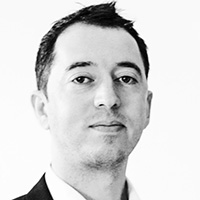 The newly renovated Digital Architecture Robotics Lab (DARLAB) at London South Bank University leverages state-of-the-art industrial technology to perform architectural fabrication research. It is one of few selected academic institutions around the world utilising robotic automation to perform both subtractive and additive manufacturing processes. Frederico Rossi will take us through the lab's capabilities and recent project work
---
Coffee and exhibition (3.35pm – 4:05pm)
---
Main sessions (4.05pm - 5:00pm)
---
4:05pm // User Defined Software
Florian Frank // Herzog & De Meuron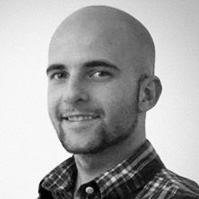 The past has shown how the evolution of software influenced architects in their design and obviously manufacturers in their product spectrum.
This talk will put an emphasis on the workflow influenced interaction design for software development, to unchain the user's needs. Starting a journey from digital fabrication over machine control, towards user interaction it will highlight principles for a general approach in software development. Examples show digitally driven roof constructions of the elephant house Zurich over exhibition booths, free software projects and custom software solutions working at Herzog & De Meuron.
4:30pm // Exploring forms through Computational Design to Digital Fabrication
Marc Fornes // THEVERYMANY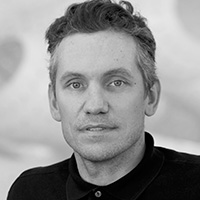 Marc Fornes' Brooklyn Studio, Theverymany, is all about advancing computational protocols and complex assemblies in architecture and beyond. Over the last ten years it has designed and built a number of thin-shell pavilions, installations and building-scale works that push the limits of form, structure and space.
Fornes will explain the role that computational design and digital construction play in the creation of his beautiful complex curved architecture
---
Networking and drinks (5.00pm - 6.30pm)
---
---
Design Viz / VR - St James (4th Floor)
Coffee and exhibition  (11.00am – 11:30am)
---
Design Viz / VR (11:45am - 1:00pm)
11:45am // Harnessing the power of real-time ray tracing
Carlos Cristerna // Neoscape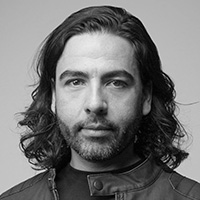 For over 23 years Neoscape has been crafting experiences of built environments for clients around the world. Join us to see how we are using real time raytracing from the lens of Neoscape's production experience and the impact on the internal design and decision making process, as well as our clients. With the aid of NVIDIA Quadro RTX technology and Lenovo workstations we will deep dive into the process and challenges of Exterior HDRI lighting, large and small office interiors with numerous polygons, and complex shaders created in 3DSmax-Vray imported through UE4 Datasmith. All of this in one of Manhattans newest skyscrapers.
12:10pm // Re-imagine cities of the future with next gen visualisation
Sandeep Gupte // NVIDIA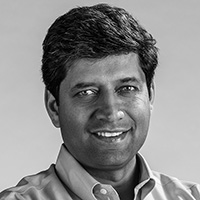 Exciting new technologies have emerged that are transforming AEC design workflows. From real-time ray tracing and engineering simulation, to virtual reality and AI-enabled applications, visual computing is becoming increasingly critical to AEC firms for optimizing and speeding building and infrastructure design. In this session, NVIDIA will describe how these technologies are empowering users and helping the industry re-imagine cities of the future.
12:35pm // Navigating challenges surrounding AR and VR hardware
Mike Leach // Lenovo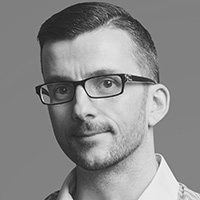 As the world of augmented and virtual reality technologies continue to evolve, the commercial use cases of AR & VR are changing daily. Fast becoming a pivotal part of most major AEC projects, this trend is visible from simple deployments with onsite health and safety training through to complex BIM workflows and photorealistic sales and marketing must-haves. With use cases exploding and the variety of HMDs on the market today, ranging in features and price tag, it's hard to know what solution works best for you, your budget and your workflow.
Join Lenovo as we discuss the landscape of AR & VR devices and deployments. We'll also cover the impact computer workstations have on creating and experiencing this ever-changing of world of AR & VR, and beyond. Learn how many of the new workstation & graphics technology trends supporting the AEC community can help you and arm yourself with all that you need to know for 2019 and beyond.
---
Lunch and Exhibition  (1.00pm – 2:00pm)
---
Design Viz / VR (2:00pm - 3:35pm)
2:00pm // From real-time to realism
Moritz Luck // Enscape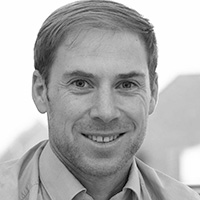 Real-time rendering and VR in a single click has transformed the way architects understand and present designs. Now real time ray tracing is taking things to new levels of realism
2:25pm // Getting it real: AEC workflows real-time, real fast and ray traced
Simeon Balabanov // Chaos Group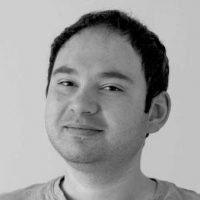 Interactive rendering, raytracing, real time are all not uncommon and unheard of in Chaos Group's rendering world, and Simeon Balabanov himself can look back at years of experience in using all of them throughout their evolution and in numerous workflows.
Fresh off the release of V-Ray for Unreal's first major Update 1, he joins with an overview of the way Chaos Group's development team is set to answer and lead AEC industry's growing interest in interactive real-time workflows across platforms. From bringing interactive rendering directly to the Unreal viewport, through providing cross-platform exchange of geometry, materials, lights, to 1-click export from and to host applications – all is set to provide AEC professionals with a powerful new design tool, seamlessly integrated within their process. Photoreal, reality-based and reality-tested.
2:50pm // VR+ARCH: workflows in past, present and future
Mikolaj Bazaczek // Herzog & De Meuron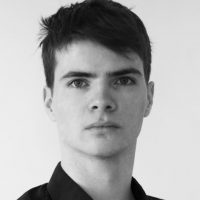 Virtual Reality at Herzog & de Meuron – first used for serious project purposes in 2015. Nowadays, reaching more and more users, VR hardware and software is evolving rapidly, constantly forcing us to rework our workflows and approaches. We are experiencing a full spectrum of curses and blessings that VR brings upon architects and their clients.
In this talk, we'll focus on evolution of VR workflows and how VR can provide additional value to architect's everyday work. Used both for design development and client presentations, VR provides an unmatched platform for communicating architectural design. This will be a journey through time, different requirements and presentation flavors, various techniques and technologies.
3:15pm // Accelerating design decisions with rapid visualisation
Cobus Bothma // Kohn Pedersen Fox (KPF)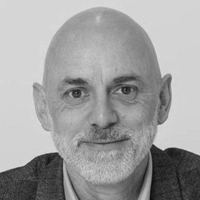 Within the design process there are both internal and external consumers of visualisation deliverables. With short deadlines, fast turnarounds are essential. Bothma will look at the technologies KPF deploys to accelerate the process and how the firm uses visualisation to inform all stakeholders in complex design decisions.
---
Coffee and exhibition (3.35pm – 4:05pm)
---
Design Viz / VR (4.05pm - 5:00pm)
---
4:05pm // Applications of Mixed Reality in design and construction
Nassim Saoud // Trimble Consulting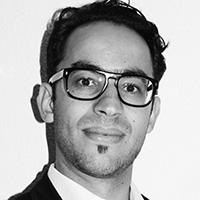 As the technologies for mixed reality applications mature and headsets reduce in price design teams and construction workers will gave access to powerful on demand overlays. Saoud will take us through Trimble's latest developments and application cases of mixed reality in the AEC market
4:30pm // The impact of automated web VR workflows and streamlined collaboration
Alexander Le Bell // Tridify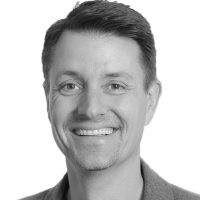 F
or the digital transformation to happen, focus needs to shift from catering only to professionals to a broader base of decision makers, influencers and end-users. 
A web shareable, mobile friendly and game-like experience that is easy to use, will help non-technical professionals and end-users understand the role of architectural BIM models in the design and construction process. This allows them to participate more effectively and better contribute to the workflow. 
An immersive dynamic web environment is a widely adopted distribution channel where users can be creative and share their ideas. This is the key for change to happen.
We will discuss how the web can be harnessed so it adds value to the construction industry in a cost-efficient way.
We will demonstrate how to publish BIM straight to VR online so everyone can interact with 3D models from anywhere (mobile and desktop), as well as show use case examples that would help companies to gain strategic edge.
---
Networking and drinks (5.00pm - 6.30pm)
---
---