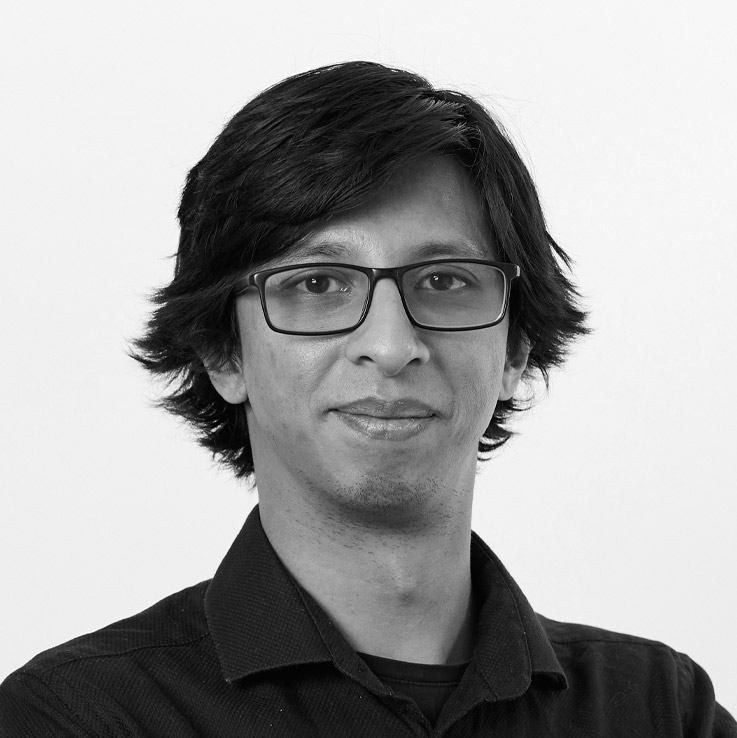 Abhinav Chaudhary
PLP Architecture
Computational Design Specialist, Associate Partner
Speaker //
(Re)Joining Nature – Constructing the Architectural Symbiocene
Bio:
Abhinav Chaudhary is an Associate Partner at PLP Architecture and a key member of PLP Labs' Computational Research Group with a focus on AR/VR, computational design, and material research. Prior to joining PLP, Abhinav worked at Orproject (Delhi/London/Beijing) on several award-winning installations, dealing with fabricating complex geometries in timber, metal, and plastic. He has also worked as a Studio Tutor at the Emergent Technologies and Design graduate program at The Architectural Association.
Presentation content:
(Re)Joining Nature – Constructing the Architectural Symbiocene
(with Jenya Andersson and Michael Polisano)
The Symbiocene was described by environmental philosopher Glen Albrecht as opposed to the Anthropocene, when our species begins to renew a symbiotic relationship with natural systems, psychologically and technologically.
Over the last two decades, there has been an inching towards these ideas in the fields of architecture and design and as we progress deeper into a fossil-fuel-free future, it is exciting to explore how natural materials and biological processes can be (re)integrated into the architecture and construction industry.
PLP Architecture and PLP Labs, the research group embedded within the practice, have been attempting to shift focus towards this through a series of explorations at various scales, ranging from skyscrapers, to interior installations, to consumer product design. The presented projects will explore the use of timber, mycelium composites and other plant- based materials within the context of design and architecture. These projects examine the evolving relationship between natural materials, habitable spaces and how they can be brought closer together through the constantly developing techniques of hi-tech design and fabrication.