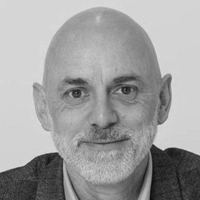 Cobus Bothma
Kohn Pedersen Fox (KPF)
Applied Research Director
Speaker //
Location Independent Design – Collaborative design at KPF
Synopsis
This presentation will show how the KPF (Kohn Pedersen Fox) Advanced Technology Group develops remote geometry and visual compute tools, expanding our global infrastructure to continue delivering award-winning architectural designs.
Bio
With a background in industrial design, Cobus brings over 30 years' experience in architectural and product design from across multiple industries. As a director at KPF, Cobus is involved in many aspects of advanced design, visualisation, complex geometry and fabrication. Through KPF Applied Research, he applies computational, cognitive, and visual design workflows to enhance the design, review and fabrication processes internally and for their clients.
Cobus has led KPF's partnerships with some of the world's leading technology companies. His work with these companies includes developing, testing and implementing new hardware, applications and workflows. This work continues to grow KPF's design capabilities globally, to improve the buildings and cities we design and enhance the lives of the people who use them. It is also shaping the direction of the broader development of the AEC industry. A recognised authority in the field, Cobus is a frequent speaker at academic institutions and leading cross-industry technology events on advanced geometry and visual computation.