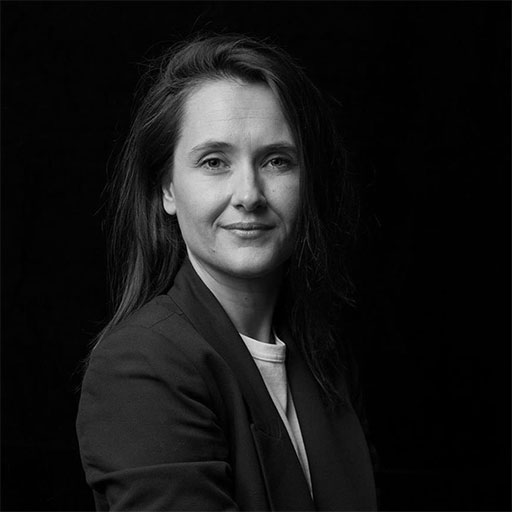 Hedwig Heinsman
Aectual / DUS Architects
Creative director & Co-founder
Speaker //
Circular Architecture-as-a-Service
Watch the whole presentation (and all of the talks from NXT BLD 2022) FREE here
https://nxtbld.com/web-stream-2022/
Bio:
Aectual Co-Founder Hedwig Heinsman is driven to disrupt the global architecture, engineering & construction (AEC) industry with circular architecture on-demand platform Aectual. She has over 15 years of experience in scaling cutting-edge architecture firm DUS, known for the 3D Print Canal House, an internationally acclaimed design-and-build research project into new global housing solutions and market explorations. Her companies won several international awards, including the 2014 SEA Global Sustainability Entrepreneurship Award next to Barack Obama, and the prestigious Amsterdam Awards 2011. In 2017 she co-founded Aectual: The global go-to platform for circular and customizable architectural products at an industrial scale. With its proprietary software tools and XL robotic 3D printers, Aectual enables designers and builders to create tailor-made architecture on any scale in a sustainable way using bio-based and recycled materials. After use, Aectual takes back the products and recycles and reprints them into new products. The platform offers a growing catalogue of customizable products by collaborating with renowned and upcoming designers, and globally recognized brands like Nike, BMW, and Disney. Hedwig studied at Helsinki University of Technology and holds a Cum Laude Masters Degree from Delft Technical University.
Presentation content:
Circular Architecture-as-a-Service
The AEC sector accounts for 40% of all global carbon emissions and creates an estimated one-third of the world's overall waste. To this day, it is one of the most most archaic and polluting industries. Digital design tools, combined with digital manufacturing techniques such as 3D printing and recyclable materials, can break this age-old paradigm and can give people worldwide direct access to sustainable spatial solutions: smart, beautiful, affordable, and on-demand.
Aectual is the World's first global platform for made-to-measure interior and architectural products made in a 100% circular manner by help of advanced manufacturing. They collaborate with known architects and designers, and create fully recyclable architectural features such as furniture, finishes and facades. In this keynote, Co-founder Hedwig Heinsman will show how Aectuals parametric design products combined with Advanced Manufacturing can lead to a new 'democratization' of interior and architectural design and smarter (re-)use of resources.