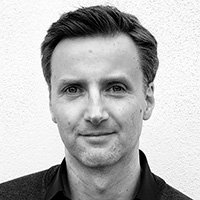 Hilmar Gunnarsson
Arkio
Founder & CEO
Speaker //
Mixed reality: The next frontier in design & collaboration
Bio
Hilmar is the founder and CEO of Arkio, a startup creating a unique collaborative VR/AR design tool for architects. Prior to Arkio he founded Modio, a startup that created a creative toy design and 3D printing app which was acquired by Autodesk in 2014. Before Modio he worked for OZ, an early leader in mobile messaging, where he led the company's sales and marketing, and ultimately managed the sales process when OZ was acquired by Nokia in 2008.
Presentation content

Mixed reality: The next frontier in design & collaboration
(with Johan Hanegraaf)
Mixed reality has the potential to transform design and collaboration in the AEC industry, unlocking groundbreaking new workflows to get any job done faster and with less misunderstanding.
Overlay the real world with Revit and Rhino models using mixed reality headsets to visualize the future in context. Modify reality to instantly explore new design options on site. Collaboratively review virtual models that feel as tactile and interactive as physical scale models.
Join the Arkio team for a mixed reality presentation where the boundaries between physical and digital will blur!