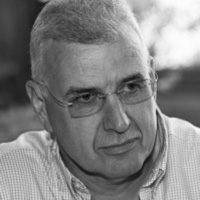 Iain Godwin
GodwinConsulting.Net
Director
Panel discussion //
The tipping point for the next generation of digital design workflows
Bio:
Iain Godwin is a leading management and IT consultant who specialises in working with architect-led design consultancies and construction industry businesses. Iain graduated as a Town Planner, before working on a wide variety of multi-disciplinary design projects for Building Design Partnership (BDP), ultimately becoming Group Head of IT.
He joined Foster + Partners in 1995 overseeing a major expansion of the practice and its IT capabilities, including the establishment of its Information Management, Visualisation and Specialist Modeling groups. He was appointed to the board in 2000 and became a Senior Partner in 2004.
Iain established his own consultancy GodwinConsulting.Net in 2006 and since then he has helped numerous practices and industry leading companies to develop cutting edge IT infrastructures, responsive information management strategies and completely fresh approaches to project-based technologies.
Iain also facilitates a series of forums for IT leaders, digital design leaders and knowledge managers / intranet leaders.