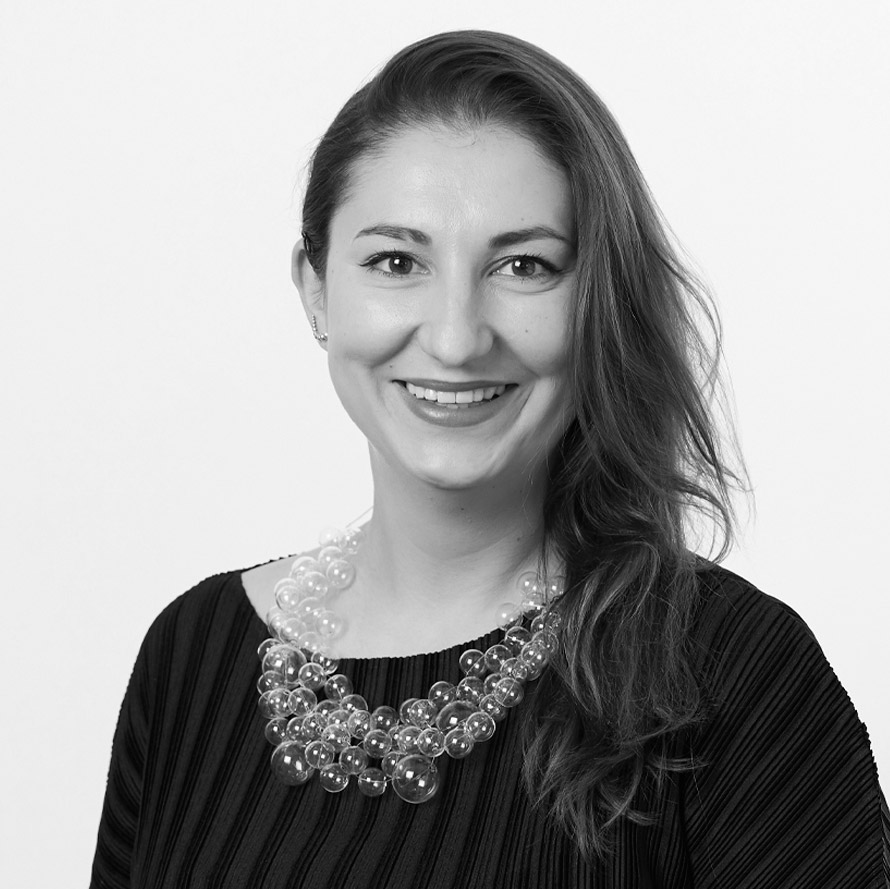 Jenya Andersson
PLP Architecture
Senior Associate Partner
Speaker //
(Re)Joining Nature – Constructing the Architectural Symbiocene
Bio:
Jenya Andersson is a Senior Associate Partner at PLP Architecture, where she works on architectural, interior, industrial design, fabrication, and PLP Labs research projects. She is an architect and a designer with a strong passion and knowledge for form, ornament, colour, material and finish. She is part of PLP's material research and innovation team with an extensive experience in the Prototyping Lab.
Jenya has worked on projects across Europe and Asia. She has developed industrial and interior design elements for one of the largest IT campuses in Europe, strategies and design concepts for the repositioning of a major bank, future visioning for a key megastore and interior design for a large headquarters.
In Asia, Jenya has worked on several projects for one of the continent's largest electronics companies. As part of this, she has developed a spatial trend analysis for the future home, which supported the company in developing future products. Previously she designed a series of smart phone concepts that integrated innovative technologies not currently seen in our devices. In Japan, she is part of the team developing an immersive observation deck experience, in what will be one of the city's most high-profile viewing points.
Currently, Jenya is working with PLP Labs to explore future of Symbioscene Living through experimentations with biomaterials, such as mycelium.
Jenya received her Architecture qualifications from the AA School of Architecture. She has taught summer visiting schools merging traditional craftsmanship and digital technology as part of the Architectural Association Programme.
Presentation content:
(Re)Joining Nature – Constructing the Architectural Symbiocene
(with Abhinav Chaudhary and Michael Polisano)
The Symbiocene was described by environmental philosopher Glen Albrecht as opposed to the Anthropocene, when our species begins to renew a symbiotic relationship with natural systems, psychologically and technologically.
Over the last two decades, there has been an inching towards these ideas in the fields of architecture and design and as we progress deeper into a fossil-fuel-free future, it is exciting to explore how natural materials and biological processes can be (re)integrated into the architecture and construction industry.
PLP Architecture and PLP Labs, the research group embedded within the practice, have been attempting to shift focus towards this through a series of explorations at various scales, ranging from skyscrapers, to interior installations, to consumer product design. The presented projects will explore the use of timber, mycelium composites and other plant- based materials within the context of design and architecture. These projects examine the evolving relationship between natural materials, habitable spaces and how they can be brought closer together through the constantly developing techniques of hi-tech design and fabrication.