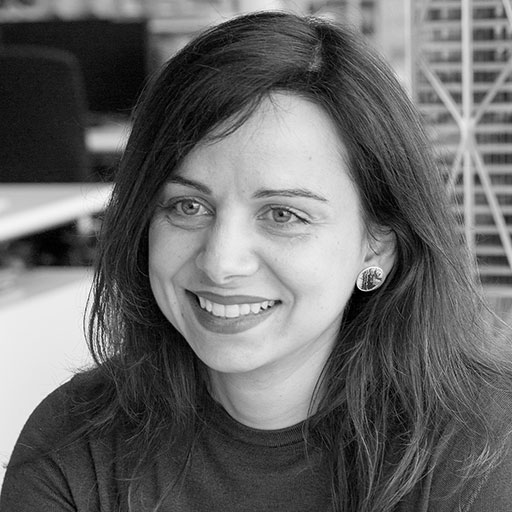 Martha Tsigkari
Foster + Partners
Head of Applied R+D
Speaker //
Data-driven
Bio:
Martha Tsigkari is Head of Applied R+D at Foster + Partners. Her background spans architecture, engineering, and computer science. She has two decades of experience working in projects of all scales and uses.
Martha's work for the Applied Research and Development group incorporates computational design, human-computer interaction, machine learning, and optimisation. She has investigated the usage of deep neural networks and genetic algorithms in the design process, aiming to solve problems ranging from passively actuated micromaterials to performance-driven urban layouts.
Joining Foster + Partners in 2006, she has provided designs and solutions for hundreds of diverse projects. These include the new international airport for Mexico City, the Queen Alia Airport, the Sheikh Zayed Museum, the UAE Pavilion for the 2015 Milan Expo, the Lusail Iconic Stadium for the 2022 FIFA World Cup, and the YachtPlus fleet.
Martha is a member of the Royal Institute of British Architects and of the Technical Chamber of Greece. She is also an Associate Professor at University College London, teaching postgraduate students at The Bartlett since 2009. She has lectured and published on the topic of computational design internationally.
Presentation Content:

Data-driven
Data has become the currency of the modern society. It is, in many ways, the most abundantly generated product of the 21st century. Every single action in our life is underscored by the production of data that is being mined and used in a variety of ways – and the AEC will be no different.
There is a huge amount of data produced during the design, construction and operation of the built environment. The question is how can we collect, organize and process it across disciplines in a meaningful manner? Martha Tsigkari and the Applied R+D group will discuss all the technological advancements that are allowing us to produce the data that not only drives our design decisions and enhances collaboration, but can also be harnessed and leveraged to optimize the future of the AEC.