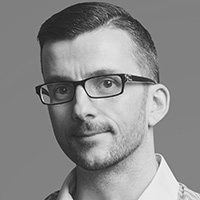 Mike Leach
Lenovo
Worldwide Solutions Portfolio Lead
Speaker //
Technology Revolution for Next Gen Building Tools
Bio:
A graphics workstation & technology evangelist with nearly 20 years' experience, @MrWorkstationUK specializes in Artificial Intelligence, Professional VR/XR & Remote Workstation technologies and works for Lenovo's World-Wide Workstation Business Unit based in Raleigh, North Carolina. Mike has seen the rise and fall of every major workstation technology trend since the late 90's and is a proud husband, father, technology geek, motorsport and general fitness fanatic.
Presentation content:
Technology Revolution for Next Gen Building Tools
Technology of all kinds will play a pivotal role in the execution of next generation digital tools and the build environments, and with the recent landmark technology announcements from Lenovo, Intel & NVIDIA this statement could not be truer.
Learn from Lenovo subject matter experts both what these announcements mean to you and to the wider AEC community. From ProXR and Digital Twins to High Performance Compute and connecting remote workflows; join us to see how new hardware innovations can help you explore new workflow possibilities.