Hilmar Gunnarsson
Bringing architectural design into VR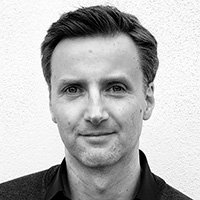 Bio
Hilmar is the founder and CEO of Arkio, a startup creating a unique collaborative VR/AR design tool for architects. Prior to Arkio he founded Modio, a startup that created a creative toy design and 3D printing app which got acquired by Autodesk in 2014.
Before Modio he worked for OZ, an early leader in mobile messaging, where he led the company's sales and marketing, and ultimately managed the sales process when OZ was acquired by Nokia in 2008.
Presentation content
Bringing architectural design into VR
For decades architects have been using hand-drawn sketches, scale models and static 3D tools to create, study and communicate their designs. This process can be time consuming and early design decisions are often difficult to visualize, leading to costly misunderstandings between project stakeholders.
Arkio is a collaborative VR/AR design tool that makes this process more effective for everyone. With Arkio, designers can quickly prototype and validate their designs with project stakeholders, wherever they are in the world. All that's needed is a VR/AR headset or just a regular tablet. Arkio enables designers to sketch out buildings and entire urban plans while experiencing and adjusting their designs at human scale.
During our talk we will share some of the challenges and insights gained from developing Arkio from the ground up for architectural design in VR/AR. We will furthermore give a live demonstration of how Arkio can be used to quickly sketch out various design options while working towards an overall program goal. We will show how easy it is for project stakeholders to participate, enabling everyone to be involved in finding the best possible design option in a more efficient way than possible before.
BACK TO VIDEO LIST