Ken Pimentel
How Fortnite is changing AEC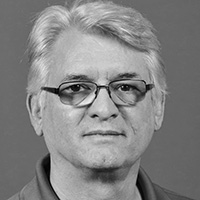 Bio
Ken is the AEC Industry Manager in the enterprise team at Epic Games. He's responsible for helping AEC customers transform their processes through the use of real-time visualization techniques.
Previously, Ken spent 13 years working at Autodesk in various roles for the Media & Entertainment division. His most recent role was the Director in the Industry Strategy & Marketing group focused on visualization. Prior to that, Ken spent many years leading the product management team for a range of products including 3ds Max.
Ken joined Autodesk after working for 10 years at Sense8, an early virtual reality company.
Ken holds a BS of Electrical and Computer Engineering degree from the University of California at Davis and is coauthor of the book "Virtual Reality: through the new looking glass". He's also the holder of several patents in VR and other areas.

Presentation content
How Fortnite is changing AEC
Fortnite is the world's most popular video game from Epic Games. The same platform, Unreal Engine, is also the most popular real-time tool in AEC. This presentation will review how the technology driving Fortnite's success is also fueling the adoption of Unreal Engine for purposes that go beyond just visualisation of high fidelity images. Ken will talk about its use in the design process, digital twins, smart cities, and virtual selling of real estate.
BACK TO VIDEO LIST