Melike Altınışık
Dialogue between architecture and robotic construction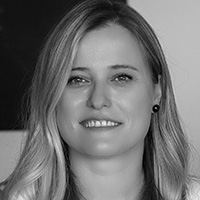 Bio
Melike Altınışık formed her award winning practice MAA, Melike Altınışık Architects in 2013, Istanbul. Her design work has received numerous prestigious design awards including Europe 40 under 40, FEIDAD Design Award 07' and Swiss Art Award. She participated in various national, international and invited architectural competitions, exhibitions and publications. Her work includes prize winning projects such as Istanbul TV and Radio Tower, the futuristic and tallest tower in Istanbul and Robot Science Museum in Seoul.
Prior to forming her practice, she received a Master of Architecture and Urbanism from the Architectural Association Design Research Laboratory, AADRL (2006) and has worked in London with Zaha Hadid Architects (2006-2013).
Presentation content
Dialogue in between architecture and robotic construction
Technological developments of the new construction methodologies  play an important role for the  innovative architectural design solutions to generate new type of structures and spaces. Through the recent works of her practice MAA, including Seoul Robot Science Museum  and Istanbul's futuristic 369m metre-tall new telecommunication tower, she will discuss how to design the architectural formations which combine elegance and beauty with math and geometry through advanced engineering techniques for robotic construction.
BACK TO VIDEO LIST