Mike Leach
Navigating challenges surrounding AR and VR hardware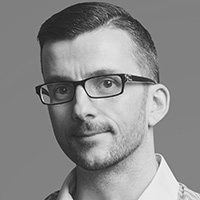 Bio
A graphics workstation & technology evangelist with nearly 20 years' experience. Mike works as a solution portfolio manager for Lenovo US. Specializing in ClientAI & ProVR solutions incorporating the Lenovo ThinkStation & ThinkPad P Series of workstations products, @MrWorkstationUK has seen the rise and fall of every major workstation technology trend since the 00's. A proud father, geek, motorsport and fitness fanatic and general all-round super star.

Presentation content

Navigating challenges surrounding augmented and virtual reality hardware
As the world of augmented and virtual reality technologies continue to evolve, the commercial use cases of AR & VR are changing daily. Fast becoming a pivotal part of most major AEC projects, this trend is visible from simple deployments with onsite health and safety training through to complex BIM workflows and photorealistic sales and marketing must-haves. With use cases exploding and the variety of HMDs on the market today, ranging in features and price tag, it's hard to know what solution works best for you, your budget and your workflow.
Join Lenovo as we discuss the landscape of AR & VR devices and deployments. We'll also cover the impact computer workstations have on creating and experiencing this ever-changing of world of AR & VR, and beyond. Learn how many of the new workstation & graphics technology trends supporting the AEC community can help you and arm yourself with all that you need to know for 2019 and beyond.
BACK TO VIDEO LIST