Mikolaj Bazaczek
VR+ARCH: workflows in past, present and future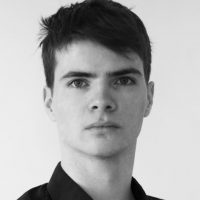 Bio
Mikolaj is a diehard VR architect, self-taught visual artist, programmer, web designer and photographer. He joined Herzog & de Meuron's Design Technologies Group in 2015 to help push VR technology further and integrate it into the everyday design processes.
Presentation content
VR+ARCH: workflows in past, present and future

Virtual Reality: at Herzog & de Meuron, first used for serious project purposes in 2015. Nowadays, reaching more and more users, VR hardware and software is evolving rapidly, constantly forcing us to rework our workflows and approaches. We are experiencing a full spectrum of curses and blessings that VR brings upon architects and their clients.
In this talk, we'll focus on evolution of VR workflows and how VR can provide additional value to architect's everyday work. Used both for design development and client presentations, VR provides an unmatched platform for communicating architectural design. This will be a journey through time, different requirements and presentation flavors, various techniques and technologies.
BACK TO VIDEO LIST