Simeon Balabanov
Getting it real: AEC workflows real-time, real fast and ray traced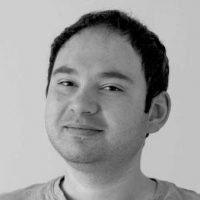 Bio
CG professional with over 10 years' experience in 3D modeling and rendering up to CG Supervisor positions at some of Bulgaria's biggest animation studios, Simeon is one of Chaos Group's top CG specialists. Following the start of the V-Ray for Unreal development, Simeon headed the project as V-Ray for Unreal Product Manager and is currently responsible for developing the product, its integration in various workflows and its deployment with key customers.
Presentation content
Getting it real: making AEC workflows real-time, real fast and ray traced
Interactive rendering, raytracing, real time are all not uncommon and unheard of in Chaos Group's rendering world, and Simeon Balabanov himself can look back at years of experience in using all of them throughout their evolution and in numerous workflows. Fresh off the release of V-Ray for Unreal's first major Update 1, he joins with an overview of the way Chaos Group's development team is set to answer and lead AEC industry's growing interest in interactive real-time workflows across platforms. From bringing interactive rendering directly to the Unreal viewport, through providing cross-platform exchange of geometry, materials, lights, to 1-click export from and to host applications – all is set to provide AEC professionals with a powerful new design tool, seamlessly integrated within their process. Photoreal, reality-based and reality-tested.
BACK TO VIDEO LIST