Xavier De Kestelier
Extra-Terrestrial Architecture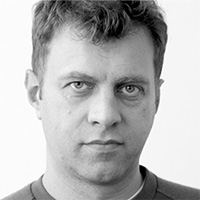 Bio
Xavier is Head of Design Technology and Innovation at international design practice, HASSELL, where he leads design technology across all disciplines and regions. For the last decade, Xavier has been an industry leader in the field of parametric design, digital fabrication and additive manufacturing. Prior to joining HASSELL, he was Co-head of Foster+Partner's internal research and development team where he worked on the Apple Headquarters, Kuwait and Beijing Airports, Yachtplus and the NBK Headquarters.
At HASSELL, Xavier is developing the practice's global digital design strategy for computational design, building information modelling, visualisation and virtual reality. Alongside this he is developing technology for cross-studio design review processes.
In recent years, Xavier has built up a portfolio of space related architecture for clients such NASA, ESA and Virgin Galactic. He is currently designing a 3D printed Mars Habitat concept for NASA.
Xavier is also a Director of Smartgeometry, a non-profit educational organisation for computational design and digital fabrication. This organisation has grown to become an independent worldwide network for computational and digital design specialists.
Xavier has held academic positions at Syracuse University (London), University of Ghent (Belgium) and The Bartlett (London). He is also a member of the RIBA's Research and Innovation Group.
Presentation content
Extra-Terrestrial Architecture
The AEC industry often looks at the automotive and aerospace industries on how to develop its own design technology and methodologies. As an industry, we often feel like the poor, not so technologically developed cousin of the more developed and engineer heavy industries.
Xavier De Kestelier from HASSELL opposes this idea, and will show how a design focused approach can unlock new potential in a field that is traditionally engineer driven.
The HASSELL design proposal for the 3D Printed Habitat for NASA's Centennial Challenge is a perfect example of this. HASSELL sought perspectives from outside the traditional aerospace industry to explore how a human habitat could be designed and delivered on Mars using autonomous 3D printing technologies. HASSELL partnered with Eckersley O'Callaghan to design the external shell, which could be constructed entirely by autonomous robots using Mars' natural regolith.
BACK TO VIDEO LIST