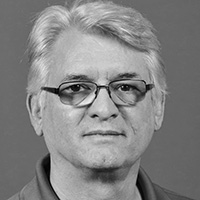 Ken Pimentel
Epic Games
Architecture Industry Manager
Speaker //
Convergence: the intersection of reality with the virtual
Watch the whole presentation (and all of the talks from NXT BLD 2022) FREE here
https://nxtbld.com/web-stream-2022/
Bio
Ken is the Architecture Industry Manager at Epic Games. He's responsible for helping customers transform their processes through the use of real-time visualization techniques. Previously, Ken spent 13 years working at Autodesk in various roles such as Director of Visualization, and leading a product management team for 3ds Max and other products. Prior to Autodesk Ken was one of the principals at Sense8, an early virtual reality company. Ken holds a BS of Electrical and Computer Engineering degree from the University of California at Davis and is coauthor of the book "Virtual Reality: through the new looking glass". He's also the holder of several patents in VR and other areas.
 Presentation content:
Convergence: the intersection of reality with the virtual
Adoption of real-time technology is accelerating as firms recognize the benefits that virtualized processes and hardware deliver – especially in times of crisis. Digital replicas, twins and the metaverse all have one thing in common: real-time 3D technology. This talk will cover some of the adventures in real-time that are taking place along with revealing a new report on how architectural firms are benefiting from adoption of the technology.