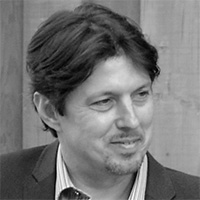 Richard Harpham
Slate.Ai
Chief Revenue Officer
Speaker //
TBD
Bio:
I guess I've always been passionate about improving productivity in the building industry. Having started out with 6 years of architecture and construction followed by 10 years in design software, I then spent 6 years working with diverse technologies in medical devices, PCB design, Marketing Automation and Translation Automation.
During my career, I've been fortunate to lead global teams driving high growth as well as bringing new solutions to market in pre and post-funded Startups, in roles as a Sales/Marketing Leader, Product leader, CEO, Investor and Board Member.
Now back working in the building industry, it's clear that Developers, Designers, Contractors and Operators have a generational opportunity to leverage already well understood technologies so
that 'Machines' can augment 'Teams' to finally drive the Construction Industry to catch up with the productivity levels of every other industry in the world.
Presentation content TBD