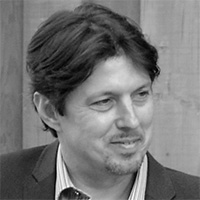 Richard Harpham
Katerra
VP of Software
Speaker //
Bio
Richard has experienced most of the highs and lows of bringing disruptive technology to developers, designers and contractors—and speaks passionately about why our industry has a generational opportunity to leverage technology and data to finally match the productivity gains that have already revolutionized other industries.
As an early adopter of computer aided design technologies, Richard formed his own CAD consulting company in the UK in 1997 before becoming an early hire at Massachusetts start-up, Revit Inc. After its acquisition by Autodesk, he moved to Boston in 2004 to introduce Revit and a 'new' concept called BIM to the US market. Subsequently, he moved to San Francisco to lead marketing for AutoCAD and all the Autodesk AEC products globally. Richard went on to become an investor, CEO and advisor in a series of SaaS solutions for BIM, language services, medical devices and electronics design.
Now back in construction, Richard is VP Software Products at Katerra, who believe that better, faster, cheaper building projects are long overdue and that the multi-trillion dollar global construction industry is ready for change, moving beyond incremental fixes to an era of transformational change in how we design, engineer, and deliver buildings.